We serve the poor and homeless
of any religion for free
Cause
2021 Winter coat drive
Just $50 buys one warm coat for a New Yorker in need!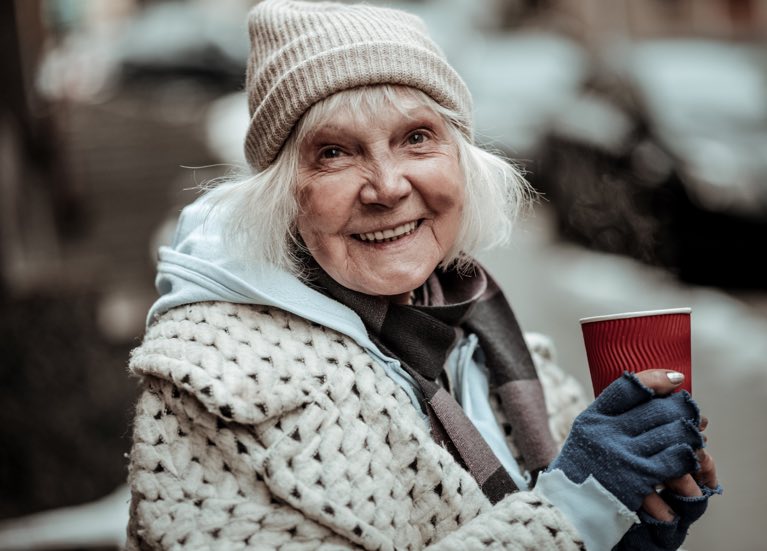 Find help now
To learn more about our emergency and recovery services, please call us at (212) 444-8282 or send us a message.
Meals
Caridad also provides up to 1,000 hot, nutritious meals to needy New Yorkers throughout Manhattan and the Bronx every night of the year. The Grand Central Food Program begins each night by providing meals at St. Bartholomew's Church on 32st Street between Park and Lexington Avenues. From there, three mobile vans leave to provide meals at the stops and approximate times listed below.
If you need information on where to get assistance with food services please call (212) 444-8282
Homeless individuals and families have a right to shelter in the City of New York. If you are currently homeless, you can seek assistance at the intake shelters listed below which are open 24 hours a day, 7 days a week.
If you have a question about accessing shelter or other services please call (212) 444-8282
We provide services three days a week.
Our shower and clothing program at our campus (327 Homdoz Place) is now offered indoors on a limited basis. The program takes place on Tuesdays (for men and women), Wednesdays (men) and Fridays (men). Sign up takes place at 6:45 a.m. on the day of the program. Each person receives hygiene items and a full set of clean clothing.
If you have more questions please call (212) 444-8282
We provide medical care. Medical care is available on Tuesdays from 9 a.m. to 2 p.m. and Thursdays from 3 p.m. to 5 p.m. All medical care is provided free of charge, regardless of insurance status.
If you have more questions please call (212) 444-8282
About
Help, hope and opportunity
The Caridad serves homeless and hungry New Yorkers and provides services that meet their immediate needs and transforms their lives from poverty and hopelessness to hope.

More about us

Citywide impact
Thanks to you, Caridad has been keeping its doors open to safely serve New Yorkers in crisis during the COVID-19 pandemic.

Explore more


Pieces of clothing distributed
Nights of shelter provided
What we do
How we help

Housing


Job Training


Crisis Services


Food


Housing


Food


Crisis Services


Job Training

get involved
It's only possible because of friends like you


Volunteer


Gifts-in-Kind


Donate Now

Upcomming events
Feb
Feb
Mar
Caring During the COVID19
Vulnerable neighbors are still in need of critical care. Our Red Doors continue to stay open every day and you can help.

Learn more

Latest News
Updates from the Caridad

Read all news

stories of change
Jackson seeking a second chance
Jackson experienced homelessness for years. He was a cocaine and alcohol addict off and on for over 20 years. Despite his struggles, Jackson never thought he would enroll in any of Caridad's programs. For years, Jackson would come through our doors for a rare lunch or dinner. It was only when he started seeing people he knew from the streets get the help that they needed, that he was inspired to make a change in his own life. "I wasn't happy doing drugs and drinking. I was always miserable. That's when I decided to come to the Caridad and enter the Fresh Start program."

Read full story


We've Joined Forces
We're serving more. Because of you.
In order to effectively combat the epidemic of homelessness affecting nearly 80,000 people in New York City and to meet the needs of our neighbors across the New York metro area, Caridad and Drib Rescue Mission have joined forces with The Env Mission. Leveraging more than 400 years of combined service, three historic organizations have united to reimagine the fight against poverty and homelessness.